"If you do what you love, you'll never work a day in your life".

Marc Anthony
Many people can relate to this famous quote and strive to achieve what it envisions – to have a job that they actually enjoy doing and being able to comfortably sustain their lives at the same time.
But as ideal as it sounds, many are still struggling to achieve this balance between wanting to do what they love and doing something that actually makes money.
Isabelle Ting discovered her interest in designing while she was studying for dentistry and needed to design posters and banners for her university projects.
At that time, she had begun to think about how she can utilize her skills to earn extra money.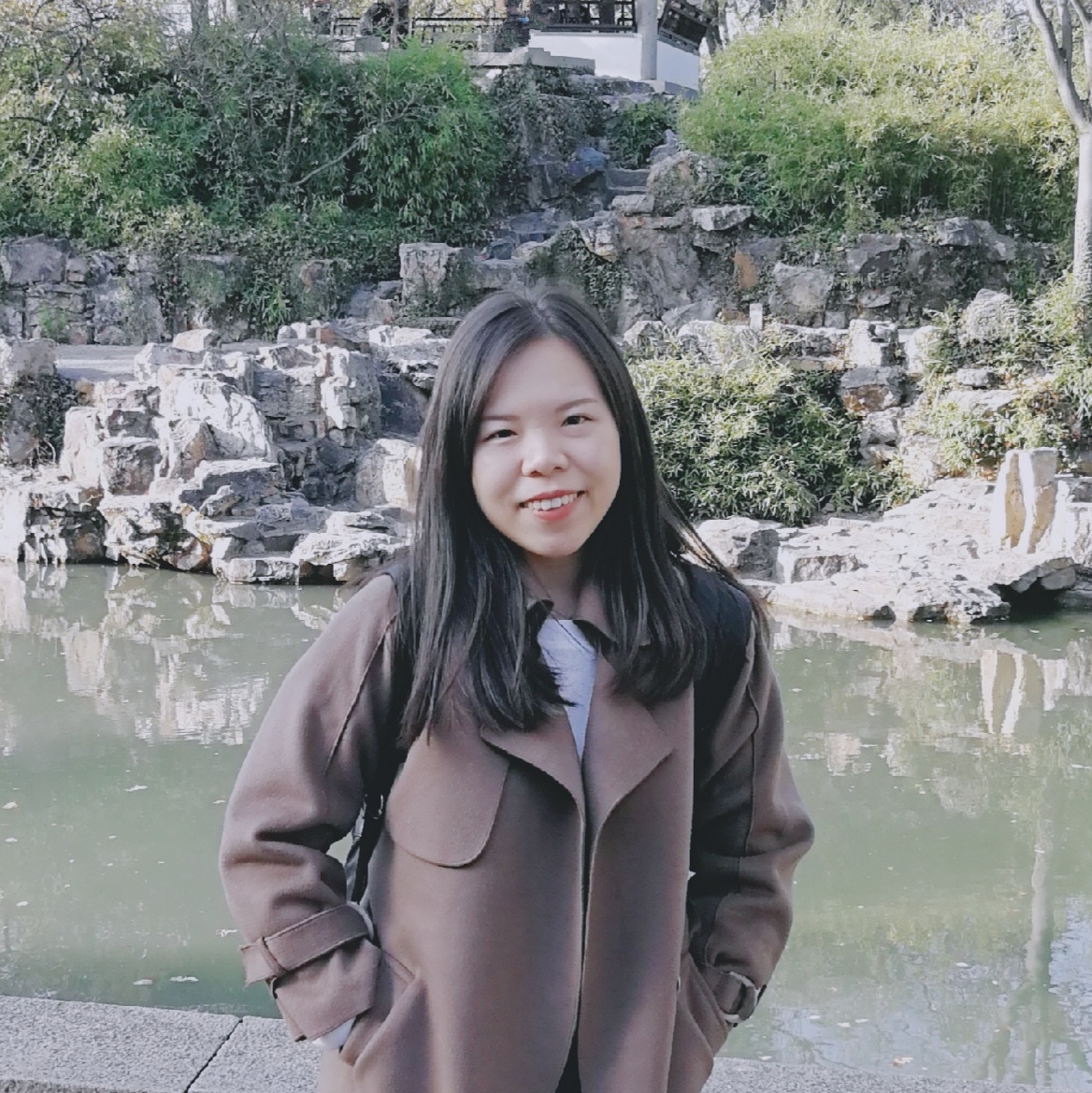 It just never crossed her mind that this side hustle would allow her to build her own personal brand from the ground up!
While dentistry was still Isabelle's ultimate passion, Isabelle started to experiment with her design capabilities much more — teaching herself the fundamentals of graphic design.
And then, she found the

missing piece.
Isabelle happened to come across an ad for Design Hacking Masterclass on Facebook. With a hunger to pursue this adventure even further, Isabelle signed up without hesitation.
"Before this, I didn't think that design can be something that can generate income for me."

— Isabelle Ting
Yet, it took her less than 2 months of implementing the Design Hacking Masterclass syllabus to see her very first, serious client.
"Since then, I've been getting a consistent stream of prospects."
"My clients are either repeating ones or new ones that came to me from word of mouth by previous clients that were happy with my work," Isabelle told us with a smile.
Being a full-time dentist, Isabelle usually has her plate full with working long hours and serving many patients.
Her full-time job was
never an obstacle.
Isabelle was able to continue her full-time position, never having to sacrifice that on her journey to a successful side hustle!
After clocking out of her day job, Isabelle comes back refreshed to continue working on her client projects.
"Even when the MCO started and I had to pause working as a dentist, I realized that I had more free time to work on my design projects," Isabelle admitted.
Only a few months from her graduation with the Design Hacking Masterclass, Isabelle has managed to secure close to 30 clients who have given her rave reviews about her work.
It's all about

mindset!
To Isabelle, the key to successfully talking to prospects and successfully closing clients lies in one's mindset.
Being a dentist, Isabelle is very dedicated to giving her best to her patients and she carries this dedication into her designing works. She can definitely say that it has served both her and her clients very well.
She believes that in order to succeed as a designer, one must always put the clients first and the money comes next.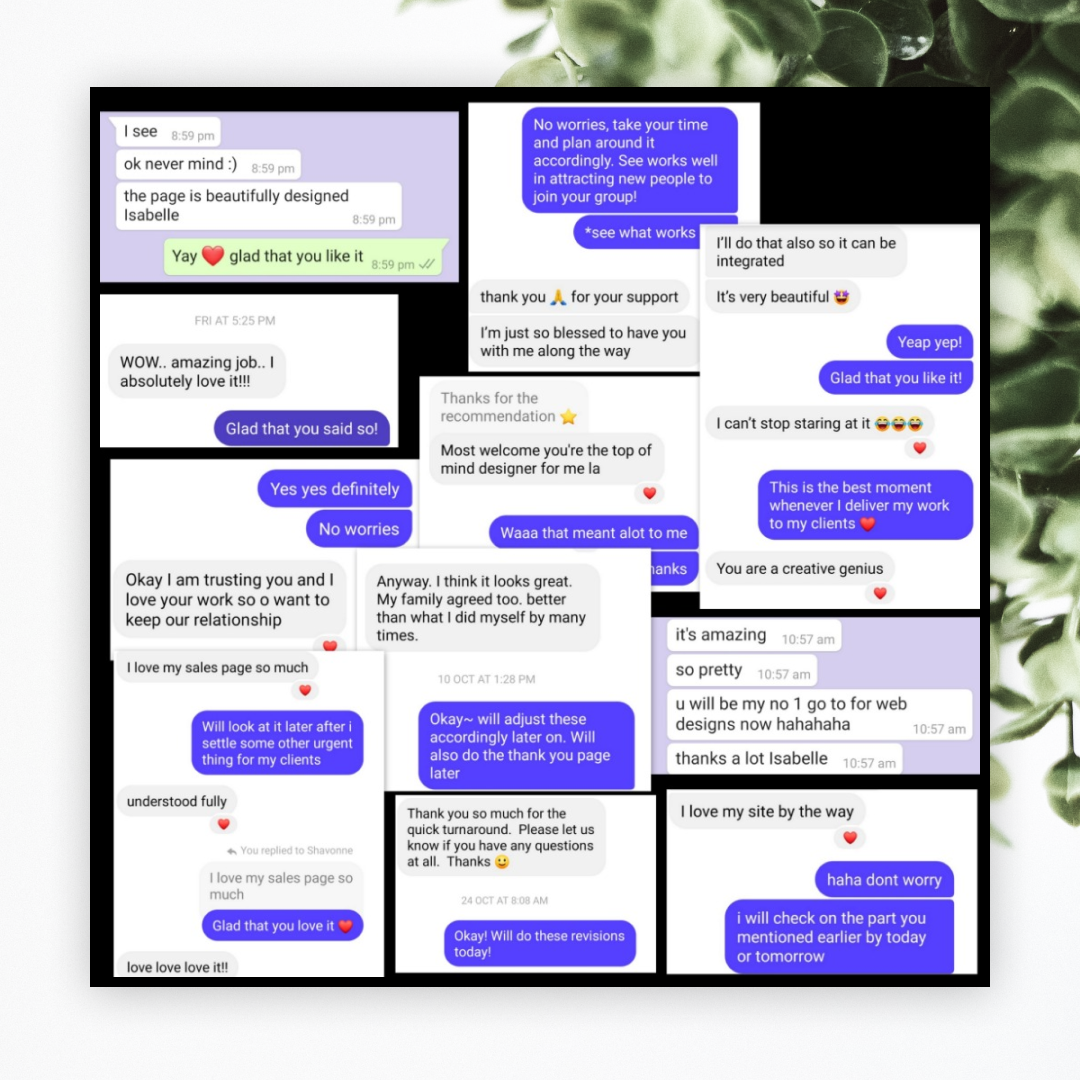 But isn't the point of doing this to make more money?
The answer is still yes, but your mindset and how you go about it will determine the outcome.
"If the person's mindset is like that, I think it's very difficult to process because your mindset is all about the money, money, money."

— Isabelle Ting
Isabelle believes that if a person wants to learn and do designing only for the purpose of making money, they will struggle with it because they have no actual passion for it.
When money is their one and only motivation to design, they will most likely not take the time and care to understand their clients, so they will likely not deliver well.
"It's all about your
clients' needs
."
A person with a mindset that is focused solely on money will sound desperate — something easily noticed by clients.
As a result of putting her clients first, Isabelle has managed to indirectly master the art of sales closing and negotiations as well.
That, has greatly affected how clients think of her and their willingness to hire her for a project.
Overdeliver, overdeliver, overdeliver.
She admits that many people have come to her and asked for the secret behind her consistent stream of clients and the strengths of her designs.
To her, there is no simple trick or shortcut to getting what they want.
"I believe that it's about implementation. You really need to follow the Design Hacking Masterclass' lessons step-by-step and put in the effort to get to where you want to go!" Isabelle exclaimed.
"Those who are not willing to put in some work and practice will definitely find it harder to find their first client anytime soon."
Of course, one needs to be practical, self-motivated and resourceful.
In other words, one can only stand out when they overdeliver on value at every turn.
"In order to serve my clients better and to be more confident when dealing with them, I've also started to learn more about traffic secrets and funnels," Isabelle said.
"This has allowed me to communicate better with them and understand exactly what they need in their projects!"
How do you
succeed like Isabelle?
Since she started designing in April, Isabelle has managed to generate around RM40,000 in sales.
All whilst doing this on a part-time basis, along with a day job!
You can follow Isabelle on her Facebook page or follow her on Instagram (@isabelle.t_design).
And she's not alone!
Isabelle is one of our many students who have mastered the secrets of making a side income online.
Whether you're doing this as a side hustle or trying to climb your way to the top of the game, we will show you the exact formula that you need.
Click here to discover the tried and tested secrets to generating your first online income 😉